Andhra Pradesh State Election Commission had written to Andhra Pradesh Chief Secretary Neelam Sawhney over her letter with objections over the postponement of the Local Elections. In a Three-Page-letter, the State Election Commission said the SEC is not ill-informed over Coronavirus Outbreak.
The Commission reiterated that the postponement has become inevitable over a 'circumstance' beyond anticipation. The commission also informed that states like Maharashtra, West Bengal, and Odisha have also postponed the local body elections for the same reason.
They added that Goa is also actively reconsidering its election schedule. The Commission also responded to Chief Minister YS Jagan Mohan Reddy's allegations that the Election Commissioner did not consult the Health Secretary before postponing the elections. "We are accessing WHO Warnings and the Ministry of Health and Family Welfare Guidelines and information placed in the public domain," they said.
Surprisingly, the SEC claimed that he is regularly in touch over the telephone with AP Principal Secretary, Minister of Health and Family Welfare. He added that the Health Department did not share information sought by the SEC. "To put any blame at the doorstep of the Commission is not factual", they clarified.
The commission also clarified that it will revisit its decision of postponement if the National Task Force constituted by the GoI gives a go-ahead. The Commission also offered to support the State Government's efforts to get the funds of the 14th Finance Commission since the elections could not be held before the 31st of March due to genuine reasons.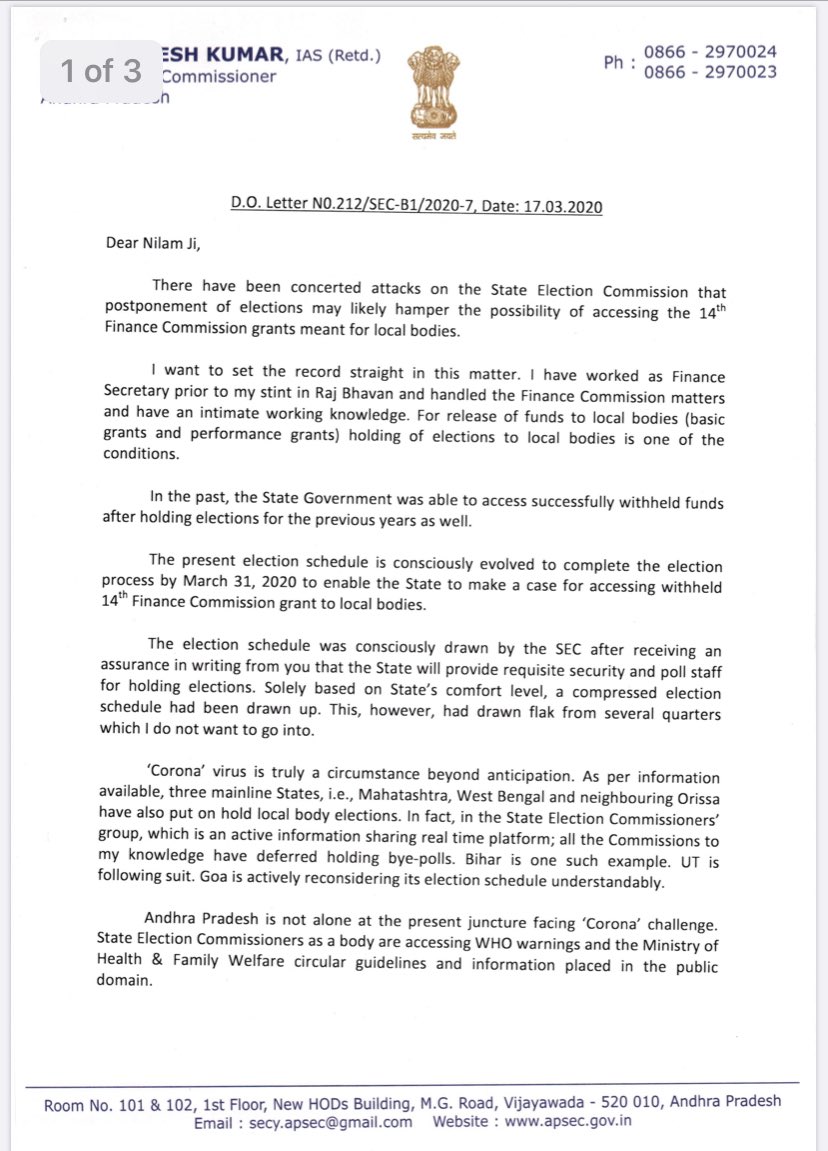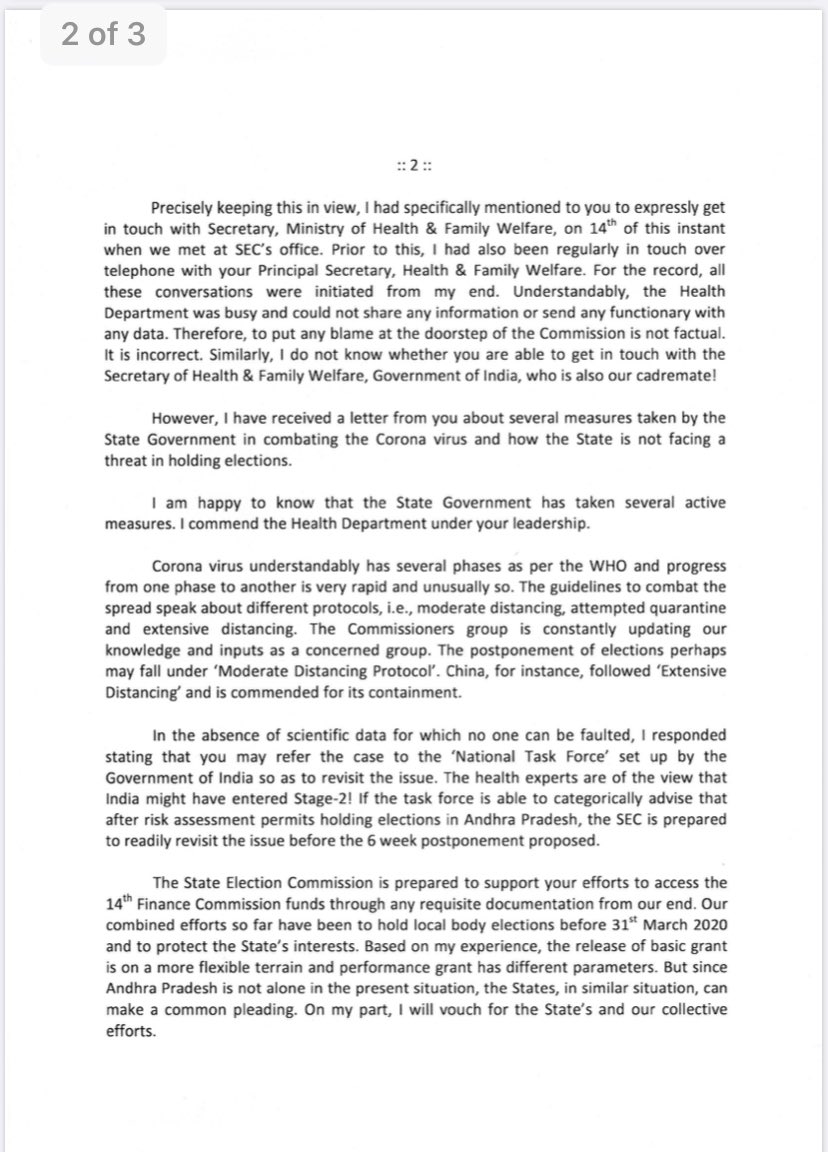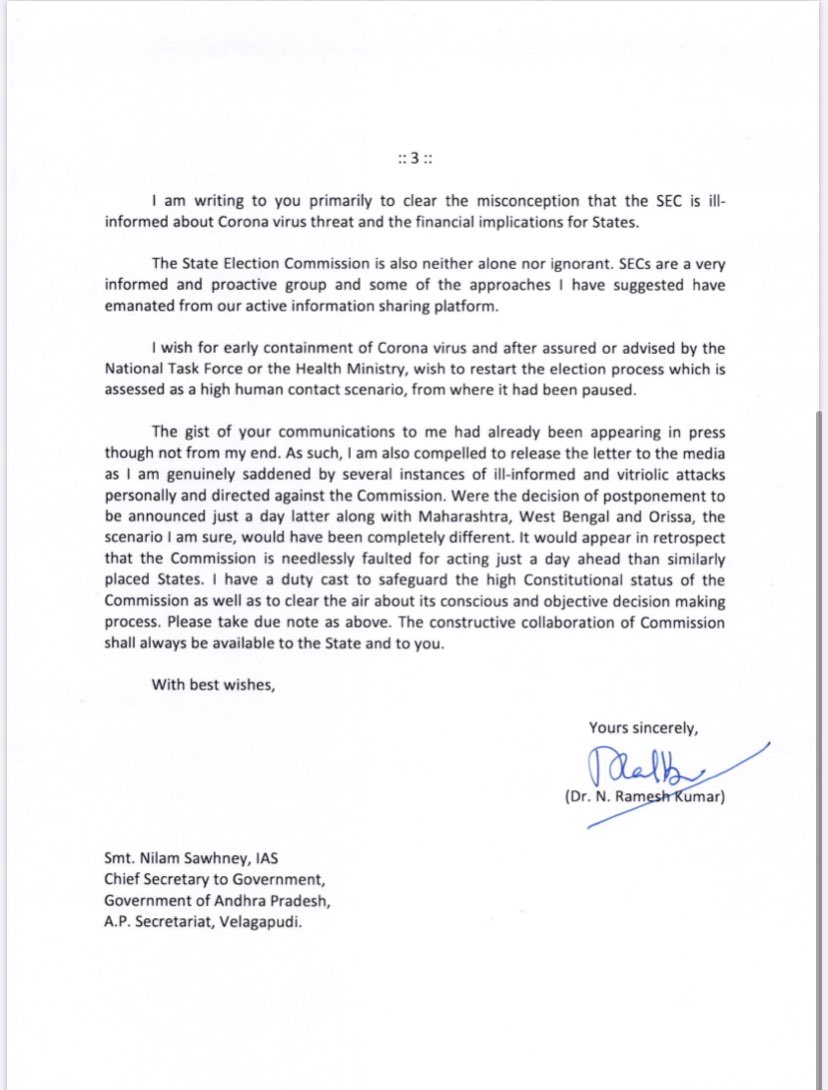 Follow Mirchi9 on Google NewsThis Week Releases on OTT – Check 'Rating' Filter
Hiring Content Writer: We are looking to hire a 'Telugu' content writer. Send your sample articles to [email protected]
Don't Miss
Inside Story: Who Prepared Pawan Kalyan's Speech?
We media usually address Pawan Kalyan as Powerstar while writing film news and as Janasena...
Don't Miss
Venkatesh And Rana Together For Netflix Web Series
The dream of Daggubati fans has finally come true as Rana and Venkatesh Daggubati are...
Don't Miss
Love Story All set For Record-Breaking Openings!
Love Story starring Naga Chaitanya and Sai Pallavi is undoubtedly the biggest Telugu release post...
Don't Miss
List Of New Titles Premiering On OTT This Week
Here is the list of new titles premiering on top OTT platforms like Netflix, Amazon...
Don't Miss
Three Different Targets For Love Story Trio
Naga Chaitanya and Sai Pallavi starrer Love Story is all set to hit the silver...