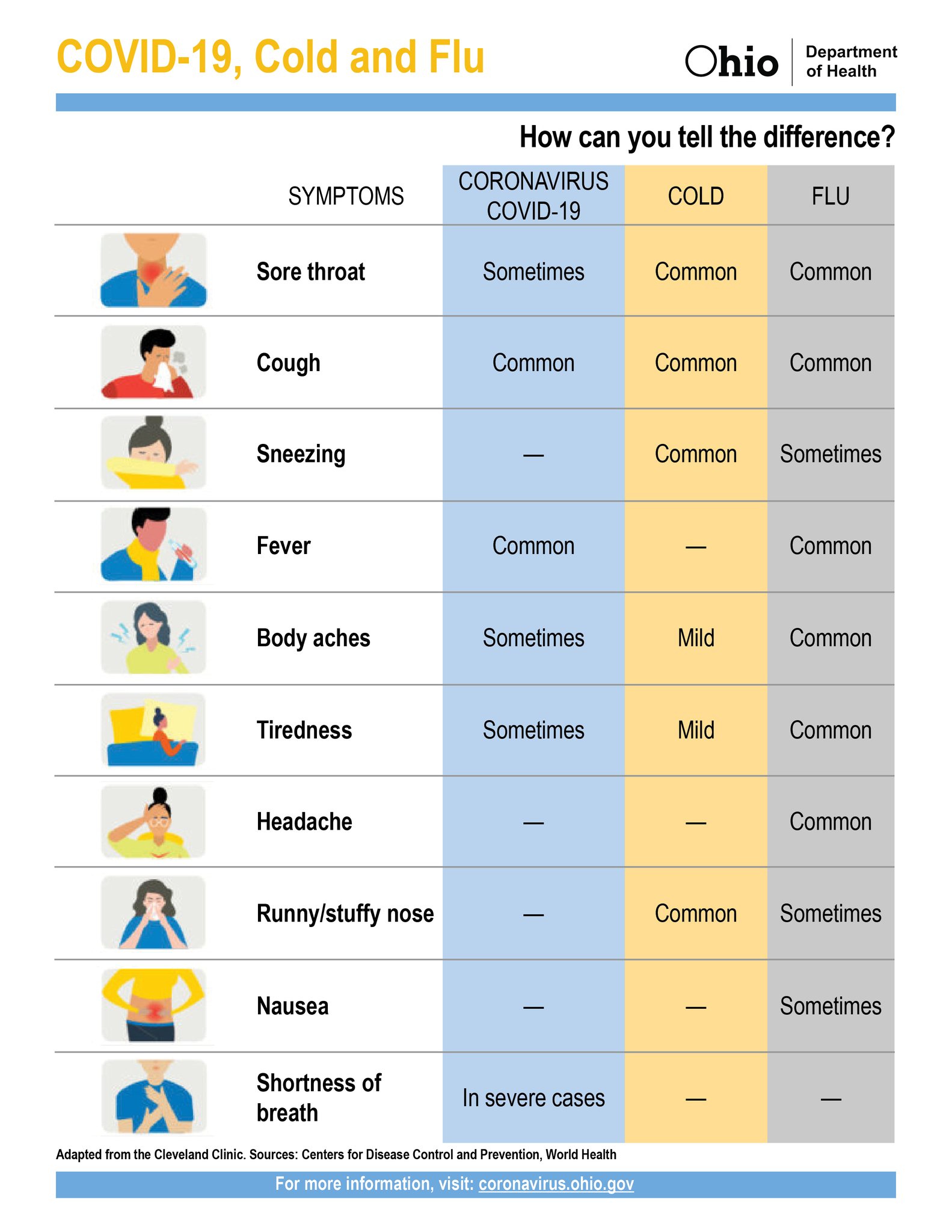 The Coronavirus scare is gripping the entire World. At the time of writing this article, there were 167,291 positive cases across the globe and they were 6,455 deaths. In India, the cases have crossed the 100 marks and there are two deaths already.
Luckily in both the Telugu States, the infected cases are in Single Digits only. But there is a sense of panic everywhere due to the lack of awareness and misinformation in the media as well as social media. People are even worried if they are attacked by cold or flu.
As there is some similarity in the symptoms, they are often confused if they are really infected with COVID-19. They rush to the existing testing facilities and demanding that they should be tested. They already burdened sparse testing facilities that could not do that leading to chaos.
Here above we are presenting a pictorial comparison of Coronavirus, Flu, and the Common Cold. This table may help you to some extent to know what is going on with you.
Follow Mirchi9 on Google NewsThis Week Releases on OTT – Check 'Rating' Filter
Hiring Content Writer: We are looking to hire a 'Telugu' content writer. Send your sample articles to [email protected]
Don't Miss
Inside Story: Who Prepared Pawan Kalyan's Speech?
We media usually address Pawan Kalyan as Powerstar while writing film news and as Janasena...
Don't Miss
Venkatesh And Rana Together For Netflix Web Series
The dream of Daggubati fans has finally come true as Rana and Venkatesh Daggubati are...
Don't Miss
Love Story All set For Record-Breaking Openings!
Love Story starring Naga Chaitanya and Sai Pallavi is undoubtedly the biggest Telugu release post...
Don't Miss
List Of New Titles Premiering On OTT This Week
Here is the list of new titles premiering on top OTT platforms like Netflix, Amazon...
Don't Miss
Three Different Targets For Love Story Trio
Naga Chaitanya and Sai Pallavi starrer Love Story is all set to hit the silver...