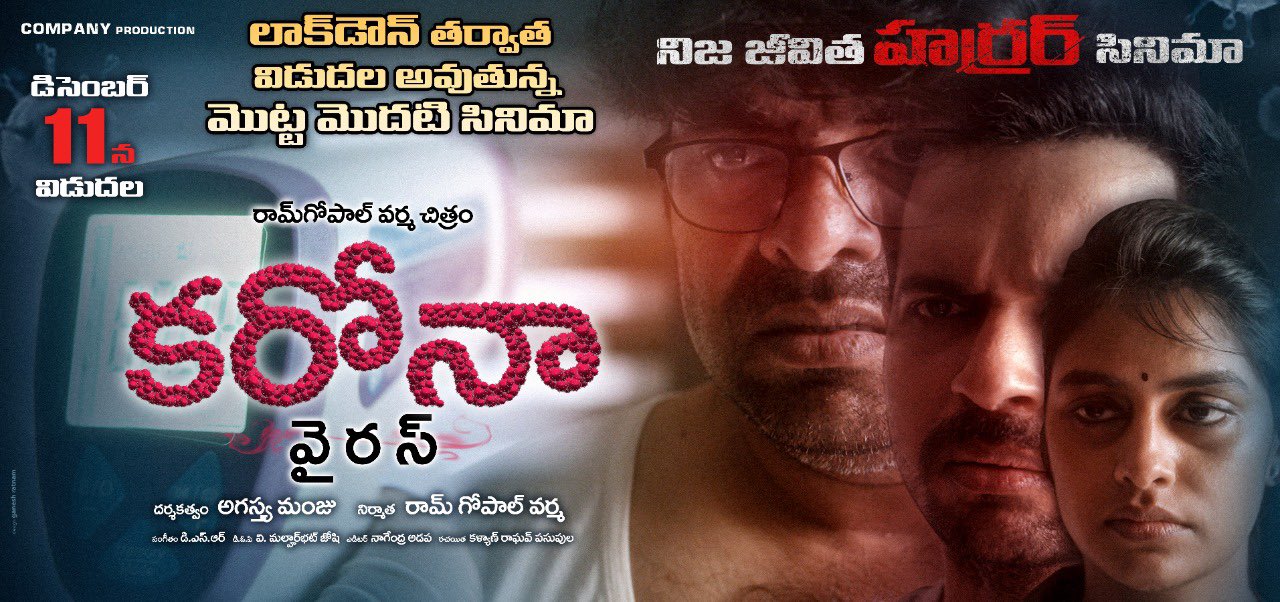 RGV's latest movies have been colossal disappointments for the audiences who still think the intelligent director in him would come up with something intriguing. It appears as if he has only fallen deeper than before with his latest release 'Coronavirus'.
Reviews went to the extent of saying that it's better not to watch this low-grade movie at all. News channels content would be better than the content of this movie. There is no story whatsoever and only a sequence of dull sequences though the core theme actually had good scope if done well.
'Coronvirus' is written off as a movie that wouldn't please any section of audiences. One, audiences to rave about RGV's technical skills and his eye for detailing the camera eye. Now, even the technical values of the movie are sub-par and there is no way that audiences would think that his next movies would be better.
The effort is abysmal and would have been the least expected if he had been the RGV we knew during 'Shiva' times. Now, this sub-par and low-grade movies coming from the maverick director have become so common that they aren't appalling, anymore.Follow Mirchi9 on Google NewsThis Week Releases on OTT – Check 'Rating' Filter
Hiring Content Writer: We are looking to hire a 'Telugu' content writer. Send your sample articles to [email protected]
Don't Miss
Inside Story: Who Prepared Pawan Kalyan's Speech?
We media usually address Pawan Kalyan as Powerstar while writing film news and as Janasena...
Don't Miss
Venkatesh And Rana Together For Netflix Web Series
The dream of Daggubati fans has finally come true as Rana and Venkatesh Daggubati are...
Don't Miss
Love Story All set For Record-Breaking Openings!
Love Story starring Naga Chaitanya and Sai Pallavi is undoubtedly the biggest Telugu release post...
Don't Miss
List Of New Titles Premiering On OTT This Week
Here is the list of new titles premiering on top OTT platforms like Netflix, Amazon...
Don't Miss
Three Different Targets For Love Story Trio
Naga Chaitanya and Sai Pallavi starrer Love Story is all set to hit the silver...