We need more people like Vijay Deverakonda and Nikhil Siddharth who have been passionately doing their charity work silently. We've heard from Vijay about his MCF and his plans to help people who are in dire need of basic things like food and medicine. It's Nikhil, now.
Nikhil has delivered hundreds of respirators, litres of sanitizers, thousands of surgical masks to hospitals to ensure that the doctors and patients will have the basic things needed to deal with the coronavirus pandemic situation.
The young hero has been including a personal note from him to the medical teams, even.
Apart from this, Nikhil has been responding to personal messages from people who are in dire need of food. A team of dedicated volunteers are reaching out to them and providing them with food for their survival.
First Vijay and now Nikhil. It's good to see these young actors doing their best and this kind of competition is really good and we need more number of noble hearts like them in the present times. Hats off guys!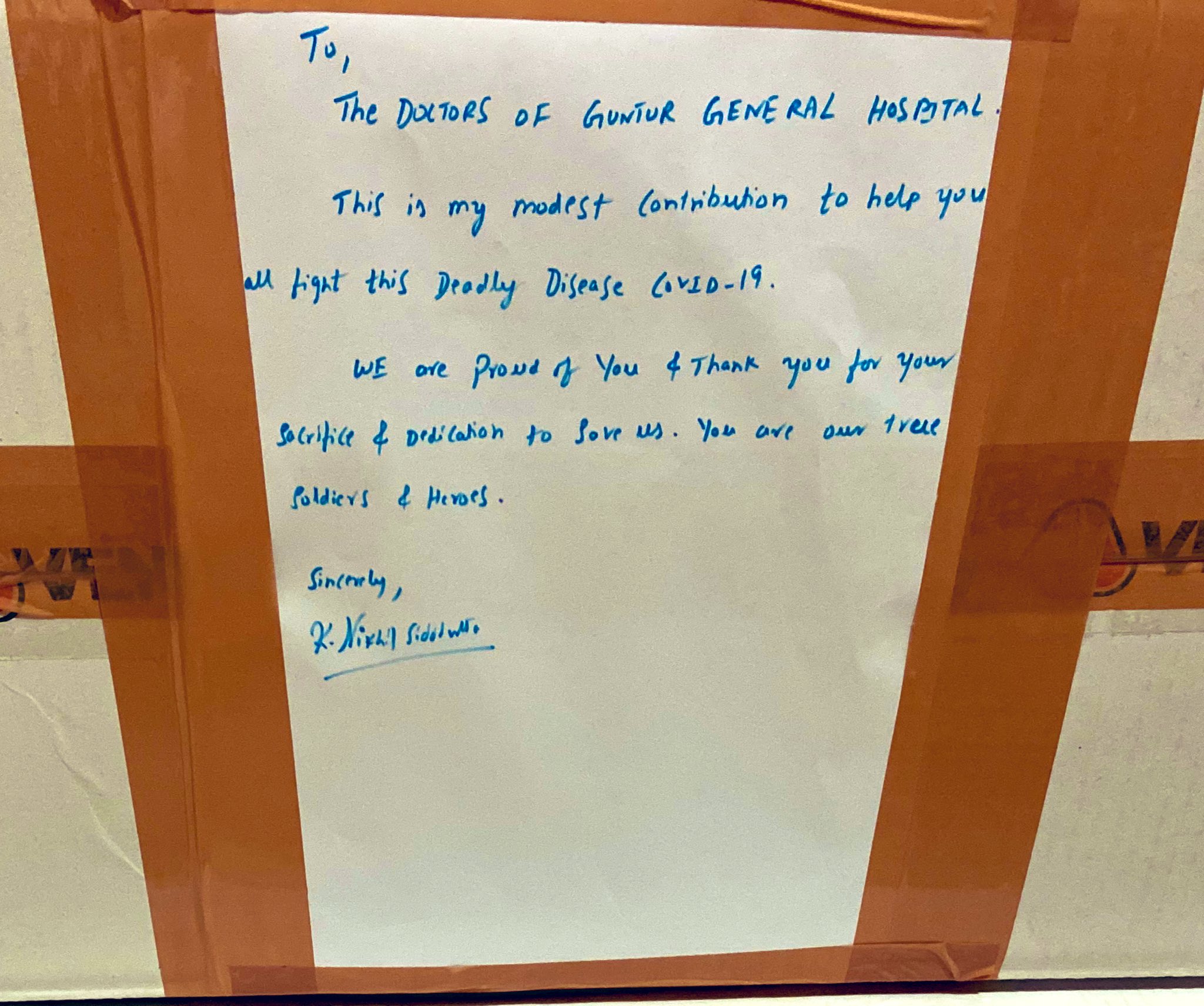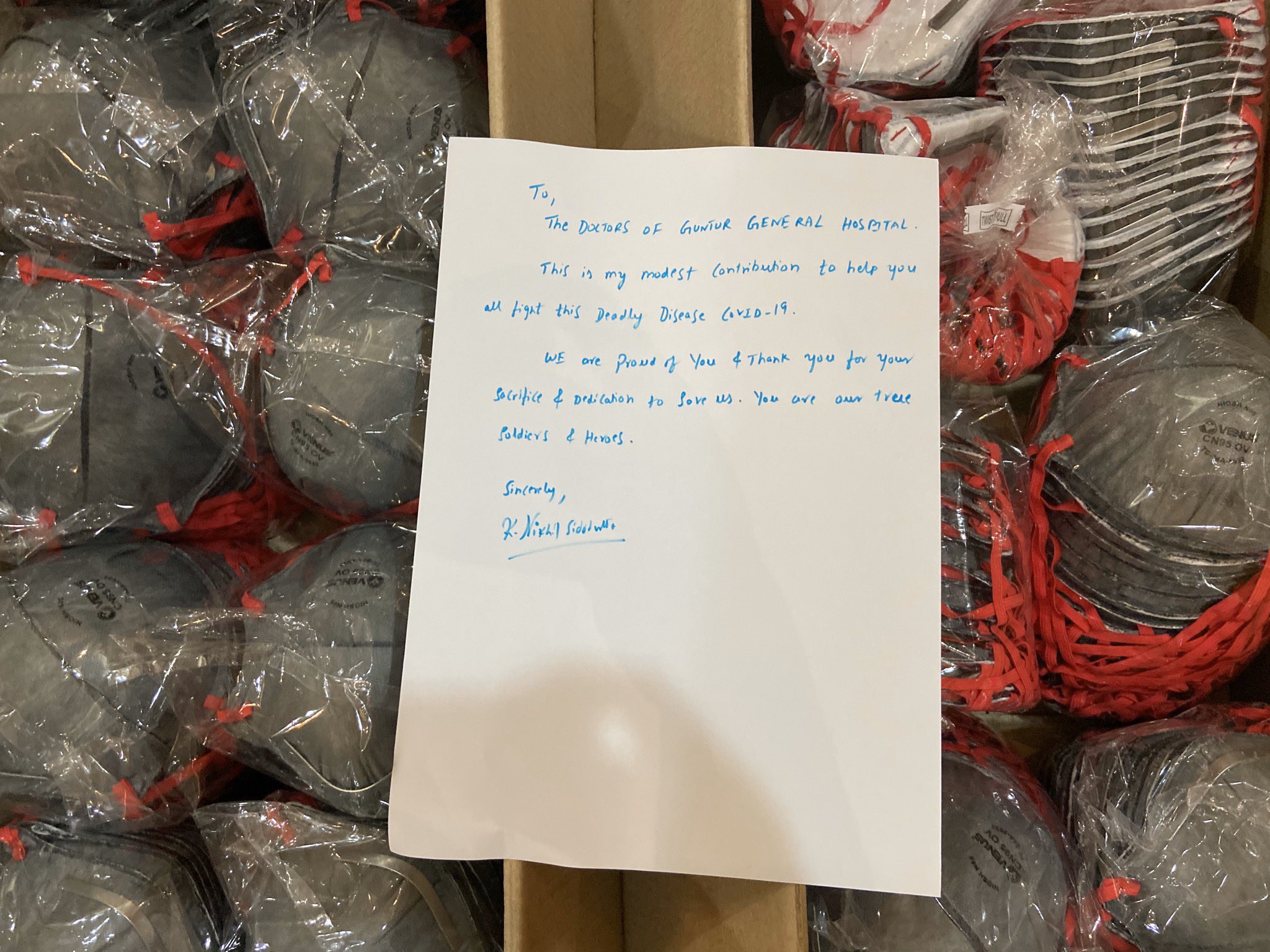 Follow Mirchi9 on Google NewsThis Week Releases on OTT – Check 'Rating' Filter
Hiring Content Writer: We are looking to hire a 'Telugu' content writer. Send your sample articles to [email protected]
Don't Miss
Akhanda U.S. Record: Crying On Kammas Goes To Next Level
Nandamuri Balakrishna's Akhanda has taken a flying start at the box office despite the mixed...
Don't Miss
Akhanda Review - Lengthy Mass Jathara
BOTTOM LINE Lengthy Mass Jathara OUR RATING 2.5/5 CENSOR 2h 47m, 'U/A' Certified. What Is...
Don't Miss
అయ్యో... మోహన్ బాబుకే దొరకలేదా..? నిజమేనా..?
గత ఎన్నికలకు ముందు తమ బకాయిల విషయంలో టీడీపీ ప్రభుత్వం స్పందించడం లేదని, రోడ్డెక్కి నిరసన తెలిపిన మంచు మోహన్...
Don't Miss
Jagan: Age 40, Mindset In 80s
YS Jagan Mohan Reddy is voted to power in the 2019 elections with a mind-blowing...
Don't Miss
హేయ్ బోయపాటి... మళ్ళీ వేసేసారు..!
"మెగాస్టార్ అభిమానులందరికీ నేనొక్కటే హామీ ఇస్తున్నా, గుండె మీద చెయ్యి వేసుకుని సినిమా చూడండి" - 'వినయ విధేయ రామ'...